Jay Leno Drives the Porsche 918 Spyder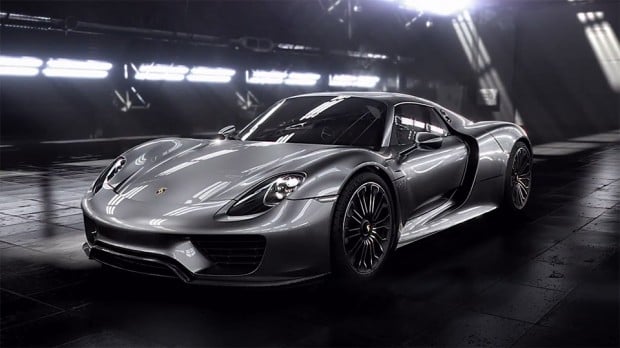 The Porsche 918 Spyder is an absolutely incredible supercar on the track and Jay Leno had the chance to take the $845,000+ car for a drive and see how it does on city streets. Leno discusses the vehicle with Daniel Eastman of Porsche North America and how the hybrid system is positioned to help Porsche take its supercars into the future by delivering incredible fuel economy and performance surpassing its non-hybrid vehicles.
Leno compares the car to driving his own Porsche Carrera GT, which is in some ways is the predecessor to the 918 Spyder. Taking the 918 onto the street, it's impossible to push the car anywhere near its driving limit since it is the fastest production car in the world. At the end of the day, Leno finds it much more drivable than his Carrera GT and an absolutely incredible car. At one point, he even switches it to all-electric mode for a time to see just how quiet a supercar can be. Makes one wonder whether this will be the next car he adds to his impressive garage.